We couldn't be more excited to have our work featured on national blogs and publications. We love capturing your memories and sharing them with other brides for inspiration. Being published is a dream come true & we're thrilled to share with you the following features: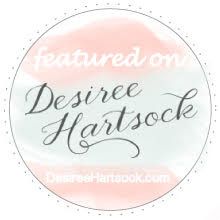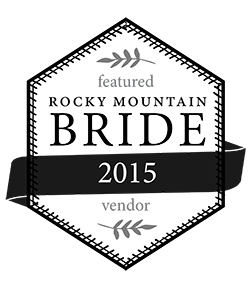 >
Thank you so much for capturing all of the beautiful details and moments of my wedding day! I smile and get excited every time I see the pictures because they are exactly what I was hoping for. You are a very talented photographer and I'm grateful that I found you.
We LOVE LOVE LOVE our wedding photos!!! I could not have asked for anything more, you captured every memorable moment perfectly
:)
They are perfect, I just want to keep going over them over and over! You guys caught a lot of beautiful/ happy/ funny/ romantic moments, thank you for catching so much for us to remember the day by! We are so happy with them
:)
Katie was amazing! She captured all the amazing moments of our special day! From the moment we arrived at the church, she and her second photographer worked with all the different groups. She helped us stay on our tight time schedule, all while taking absolutely gorgeous pictures. They were so fun to work with, and had so many creative ideas that we had never thought of. It is still so hard to even choose which pictures to display, they are just beautiful!! Thank you so much!!
Stephanie - Wedding Client:
My wedding was outdoors overlooking Lake Michigan at Concordia University Wisconsin and the reception was at Hart Park in Wauwatosa. Katie Guth Photography did our pictures on our special day and I LOVE them! The pictures were so beautiful, capturing all the amazing moments and scenery, up close and wide shots alike. The team of two photographers were very professional and made sure that we were able to take any and every picture that we wanted and needed, and that I was always completely satisfied. I received a disk with all of the photographs and the printing license for my use very quickly. I was very pleased with Katie Guth Photography and would recommend them to anyone looking for beautiful, artsy memories of their special day by a friendly, flexible, professional photographer. Thanks Katie!
Katie Guth was such a blessing to have as our wedding photographer! She is very laid back yet is careful to make sure ever shot we wanted got captured. Katie was very interested in helping us bring the special touches to life and was so encouraging to hear our ideas. We absolutely LOVE our pictures and are so glad we choose her. Thank you Katie!
We LOVE our pictures and cant believe how beautiful every single one of them turned out. You're amazing and we cannot wait to book another shoot for our daughters in summer!
I cannot thank you enough for how you worked with us and the quality pictures you took, they are simply gorgeous. It was a beautiful day and we had so much fun (minus the kids acting like stinkers)! LOL You and your mom were wonderful to work with and come highly recommended by us!!!!! THANK YOU!!!!!!!
Carly – Wedding Client:
I shared many of the pics (with watermarks) with people at the wedding and we're all LOVING them. Everyone I've been seeing lately has been commenting on how great the pictures/wedding looked. Thank you so much for sending the disc so we could all take a look and for taking such wonderful pictures for us to enjoy sharing!